Why is ESG important for startups?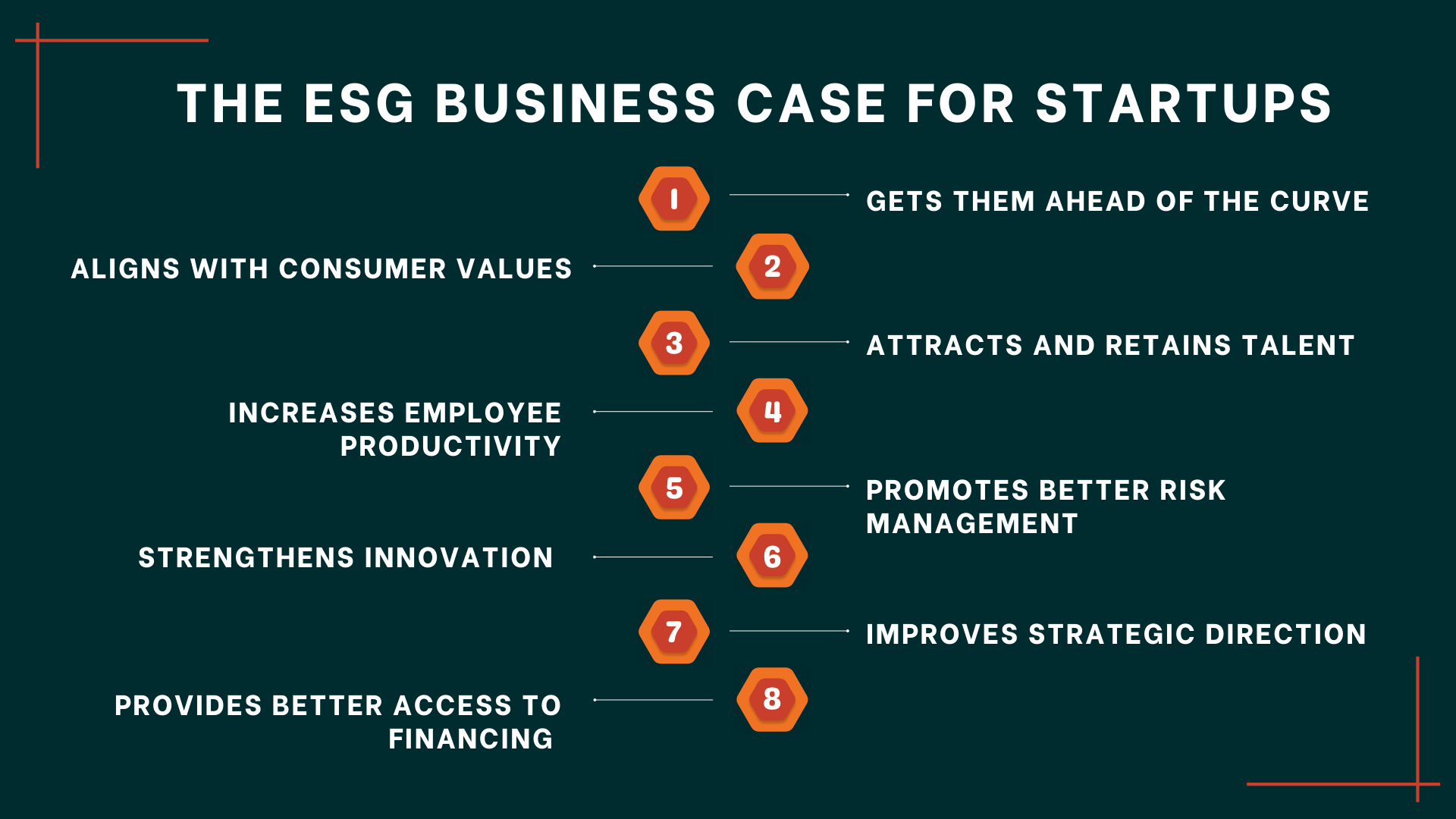 The original blog post in Japanese was published on July 28, 2022.
Previously, we focused on what ESG is and what we mean by ESG at MPower Partners. To MPower, ESG is a strategic framework to help a company grow sustainably. In this post, we summarize why ESG is important for startups.
ESG brings positive financial impact
In today's world, there are enormous challenges that cannot be solved by just a few entities. Rather, they require cumulative actions from all individuals and organizations—the most obvious example being climate change. We believe that every individual has a role to play in building a more sustainable, diverse, and equitable future.
However, in the startup ecosystem, which includes venture capital (VC), some fledgling businesses have historically acted as though they were exempt from societal responsibilities—due in large part to the highly stressful and intense nature of building companies. Founders may have little room in their minds to think about how their businesses impact future decades, but how about if they can gain huge benefit by embracing ESG in their business?
A number of ESG-related academic studies show a strong correlation between ESG and financial performance—which becomes more marked over longer time horizons. Breaking down the mediators for financial returns shows that, put simply, stakeholders care.
Here are some of the ways ESG leads to value creation for startups.
1.Gets them ahead of the curve
For public companies, ESG measurement and related disclosures have come to the forefront over the past several years. There is increasing momentum to do so in the private markets as well (see here and here), and it's only a matter of time before investors, as well as other stakeholders, come to expect it. ESG is a journey that takes time and resources, so it's best to start now—even if that means starting small.
2.Aligns with consumer values
Having a clearly communicated ESG proposition only enhances a company's reputation. Increasingly, consumers globally are choosing brands that are mission driven and socially conscious (e.g., eco-friendly, charitable giving) over those associated with the opposite. In some markets, consumers are even willing to pay extra to "go green."
3.Attracts and retains talent
Younger workers—who make up the bulk of employees working in technology and at startups—as well as those comprising the workforce of the future, have a heightened awareness of the importance of an ESG-driven business and employer. Perhaps even stronger than their growing preference to purchase from purpose-driven brands is their choice to work for a purpose-driven company. For instance, the majority view a diverse workforce as a key factor when choosing a potential employer (also see here).
4.Improves employee engagement
Related to the previous point, ESG-driven companies also tend to have greater employee satisfaction, higher employee motivation, and increased productivity. Studies show that greater employee satisfaction leads to higher performance (in public companies), with employees responding enthusiastically to a company's social impact and it "giving back."
5.Promotes better risk management
Having a comprehensive ESG strategy means a company is taking steps to address elements of its business that concern its stakeholders (e.g., following best practices in safeguarding the privacy and security of customers' data or handling certain employee-related issues). Though some level of risk may always be present, the resulting actions and processes allow a company to minimize the impact of those risks.
Considering ESG factors in addition to standard business metrics allows a company to focus on potential risks to its business in a more holistic manner, as it recognizes the perspectives of a broader group of stakeholders. Around 30 percent of the most relevant risks faced by a company fall under the ESG umbrella. As such, incorporating ESG factors can lead to better risk mitigation. The resulting information flow from such interactions provides the company with warning signs that it otherwise may not have seen.
6.Strengthens innovation
Having a strong process and approach around ESG means considering a company's business beyond its current state—taking into account a broader set of potential customers and understanding stakeholder perspectives more clearly. As a result, companies are able to find new ways to grow and expand revenue opportunities.
7.Improves strategic direction
Many elements of the process to define an ESG strategy require long-term, strategic thinking on the part of the CEO and management. As one tool to think about the strategy of the business, ESG enables management teams to define a company's priorities, relate them back to its purpose, mission, and values, and measure how it's tracking toward those goals.
8.Provides better access to financing
As the VC industry becomes more conscious about ESG factors, incorporating ESG principles will only strengthen fundraising efforts. Even in Japan, where ESG in VC is just getting started, many funds have integrated ESG into their investment process—at the very least, as a screening tool during due diligence—which we believe will only expand over the next few years. Globally, more and more institutional investors interested in young tech startups are taking ESG factors into consideration.
We hope these provide a starting point for reasons why implementing ESG processes would be beneficial to your startup. In the next post, we'll discuss what MPower considers the 'essential' ESG factors.