Mercari's Shintaro Yamada: "ESG is a driver of a company's mid- to long-term growth – it is at the core of management"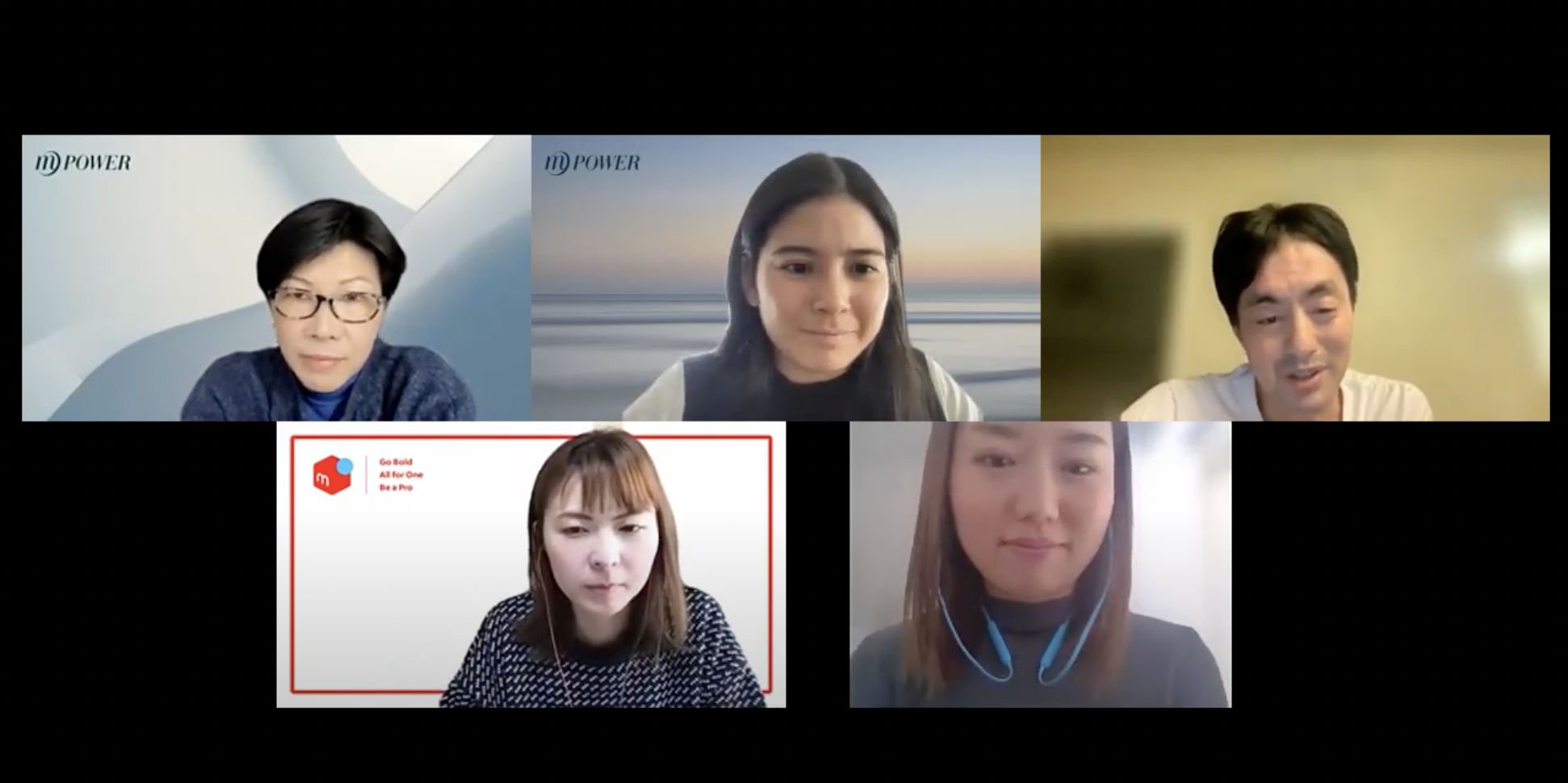 In February 2022, we had the opportunity to interview Mercari's Representative Director and Chief Executive Officer Shintaro Yamada, Sustainability Team Manager Sumika Tabara, and Sustainability Team Member Machiko Yamashita.
ESG is directly related to a company's purpose
Can you tell us what ESG means to Mercari, and why ESG is important?
Yamada: Mercari originally started when I was traveling around the world and felt the disparity in resources and opportunities between emerging economies and developed countries. I believe that the SDGs in particular resonate strongly with our company. As Mercari's mission is directly linked to creating a circulate economy, I think we can communicate our goals most easily if we use a globally utilized framework like ESG.
ESG sits at the core of a company's medium- and long-term growth and is one method you can use to manage a company's strategy. Therefore, by managing a company through various ESG perspectives and identifying related opportunities and risks, a leader or team can more easily take proactive, strategic actions. In particular, I believe that the ESG framework encourages this kind of medium- to long-term strategic thinking.
ESG increases internal and external engagement and credibility
What benefits do you see from prioritizing ESG-related initiatives?
Yamada: ESG as a framework enables us to manage from a multi-stakeholder view and to be proactive about longer-term strategies. In turn, it improves our decision-making quality.
Furthermore, since ESG is a globally recognized framework, I believe it's now easier to communicate Mercari's role in society to internal and external stakeholders. In turn, it will improve our recruiting and employee engagement, and strengthen trust from shareholders, as well as other stakeholders.
In addition, since Mercari is a secondary distributor that depends on the original brand manufacturers, proactively addressing ESG issues may make it easier for us to do business with our partners.
ESG-related initiatives beyond the Sustainability Report
What are the major initiatives underway that relate to Mercari's ESG materialities? 
Yamada: You can find an overview in our Sustainability Report. It's not easy to measure the impact of our efforts to realize a circular economy and to mitigate climate change, but we believe the hidden positive impact is significant. At the moment, we're working towards measuring this impact and communicating about it. On the other hand, we intend to properly address negative impacts such as our GHG emissions by setting targets and obtaining a science-based target certification.
We have several initiatives addressing diversity and inclusion (D&I). Included in such initiatives are efforts to allow flexible work (such as remote work and mobility/relocation), as we believe these address some of the issues around D&I.
We are also promoting comprehensive partnerships with local governments for local empowerment, and we are also engaged in initiatives such as Mercari Donations. The recently-launched Mercari Shops (an e-commerce platform that allows anyone to easily open an online store using a smartphone) and Merpay can also be utilized to support the revitalization of local communities. In addition to promoting a circular economy and D&I, engaging in local community empowerment is another one of our pillars.
ESG as a management strategy framework
What have you learned from implementing ESG initiatives over the course of 3 years?
Yamada: ESG can be used as a management tool to make decisions and formulate core strategies, and this is completely different from the CSR (corporate social responsibility) or charitable activities that might come to mind.
On a different note, we have tried to quantify Mercari's positive impact on society in the past, but this is really a difficult task. Precise measurement is a challenge, so we must think creatively and come up with our own unique method.
ESG as a source of mid- to long-term competitiveness
What advice would you give to a company that is starting their ESG journey?
Yamada: First, as mentioned before, ESG helps frame your thinking towards the mid- to long-term, as well as from a multi-stakeholder point of view. It is a great advantage for startups to be able to find business opportunities and risks from these perspectives.
By using the ESG framework well, learning from it, and communicating the results publicly, you can better recruit and retain talent, raise capital, and gain credibility internally and externally. Startups and early stage companies are no exception. In Mercari's case, we have been proceeding gradually, but if we had understood these advantages sooner, it would have been better to integrate ESG from the very beginning.
Awareness of D&I challenges have been growing in Japan recently, and tackling these issues early on leads to an increase in the company's competitiveness. A conscious effort to be inclusive towards foreign nationals and female employees enables a company to discover new opportunities and be nimble, which should result in greater performance. An organization without diversity and inclusion will not resonate with younger people in particular; these are the times we are living in. Similarly, sustainability is also an important value for a business today.
ESG as a way for companies to revisit their purpose in society
Tabara: Recently, we have been receiving many requests from startup companies to learn about Mercari's ESG initiatives.
What Mercari can proudly say is that the principles on which the company was founded is linked to our goal to contribute to society – and this guides our day-to-day running of the business. For many, startups are founded with the goal of wanting to solve a societal problem, rather than just making money.
If you go back to that point in time, and revisit what you wanted to do – i.e., that founding story – the ESG framework should resonate quite naturally. It's very helpful to crystallize the WHY of a business and its existence, and to have a clear picture of what you want to realize in the mid- to long-term.